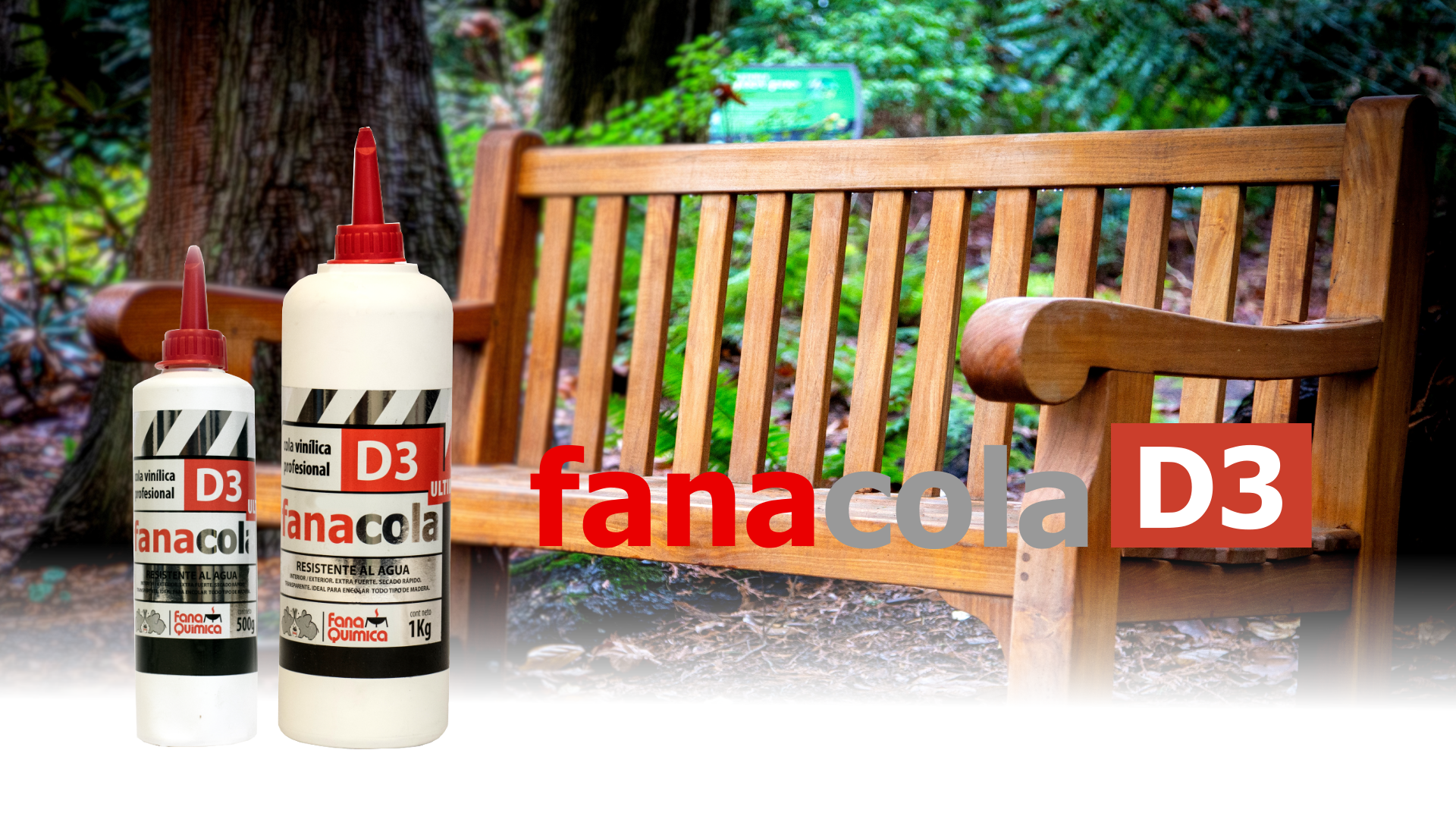 Vinyl adhesive, suitable for outdoor use,
Water resistant according to the Standard EN 204 D3.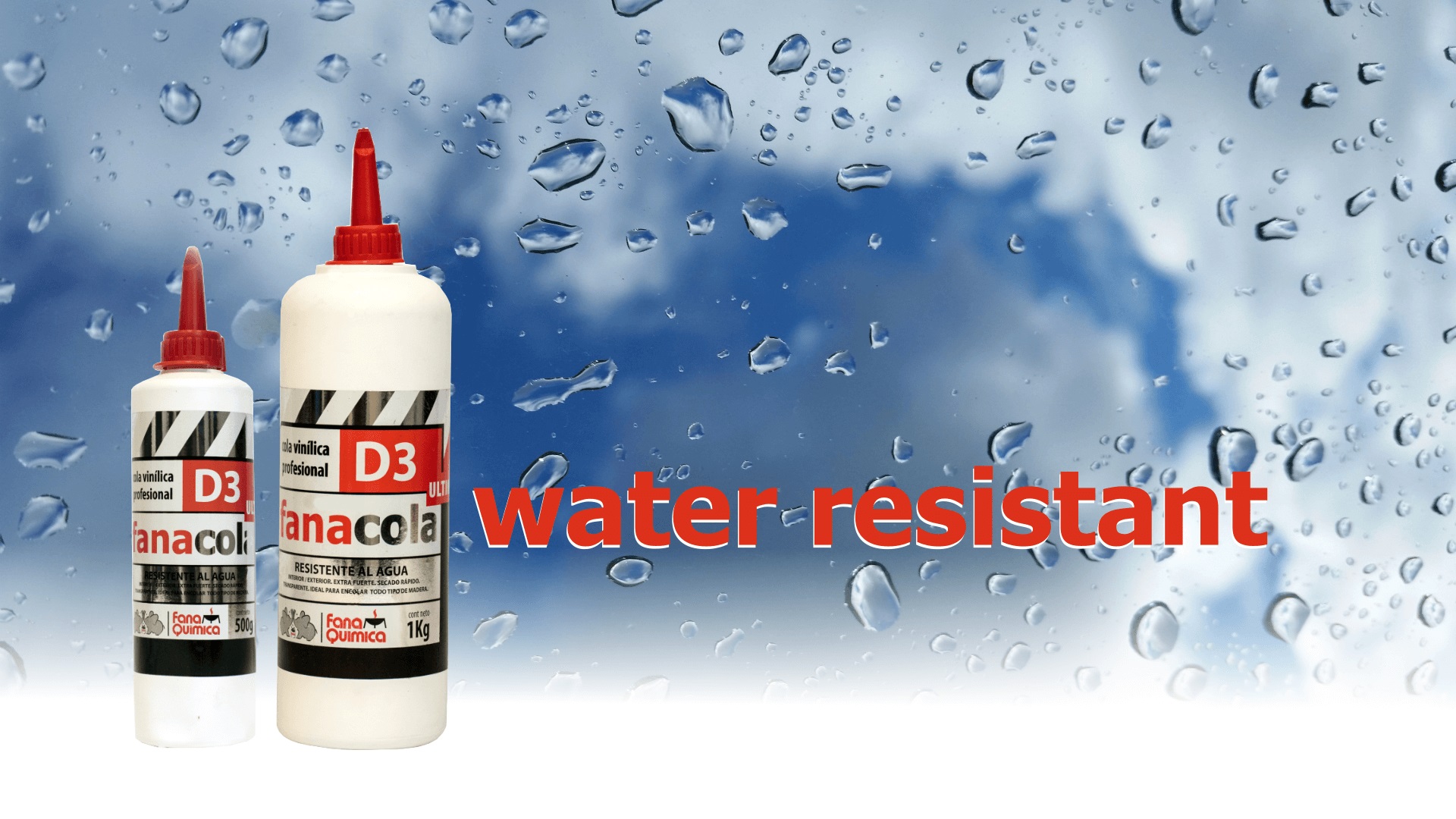 Specially designed for the wood industry,
resists humidity. Ideal for furniture.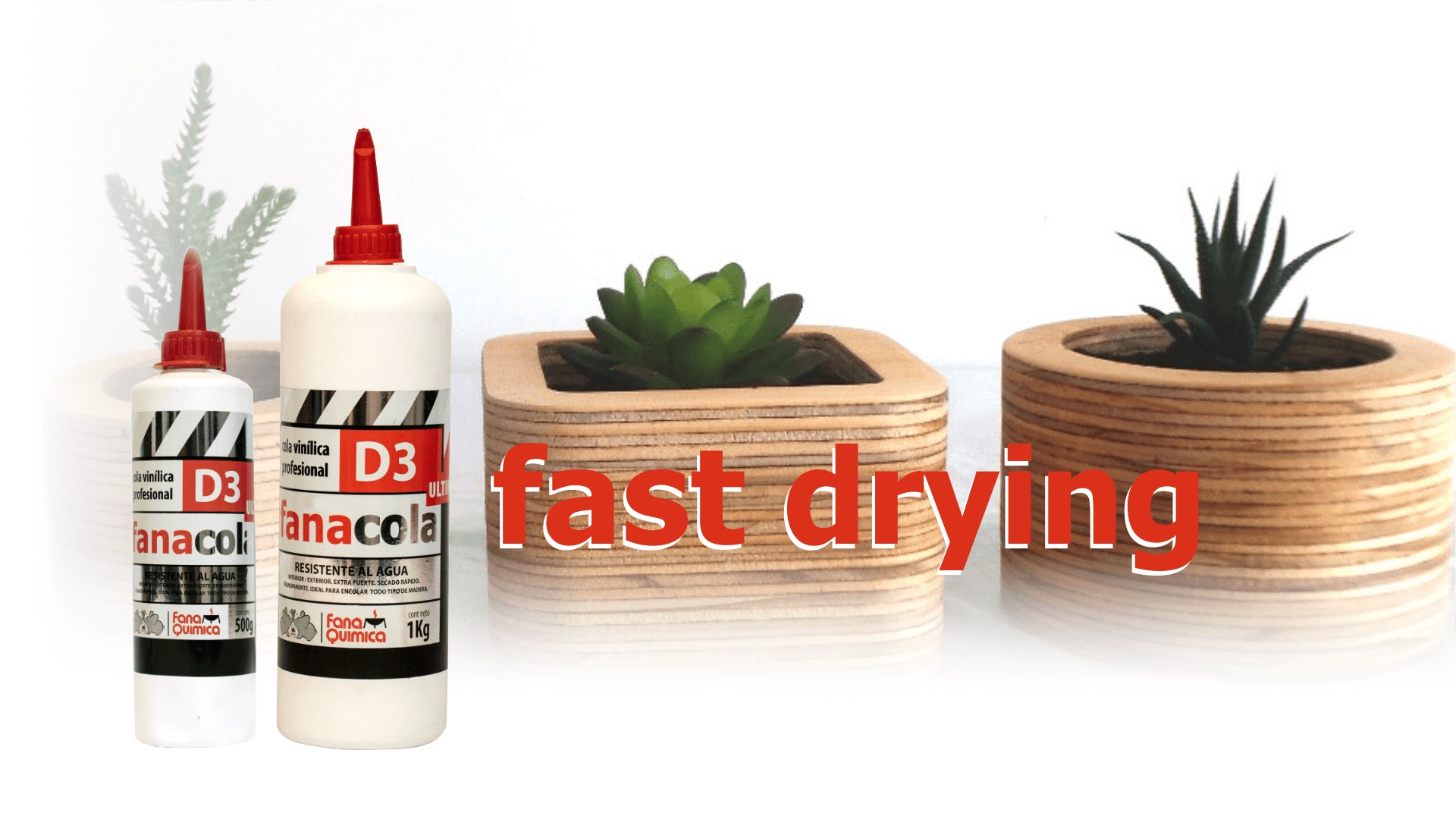 Extra strong bonding.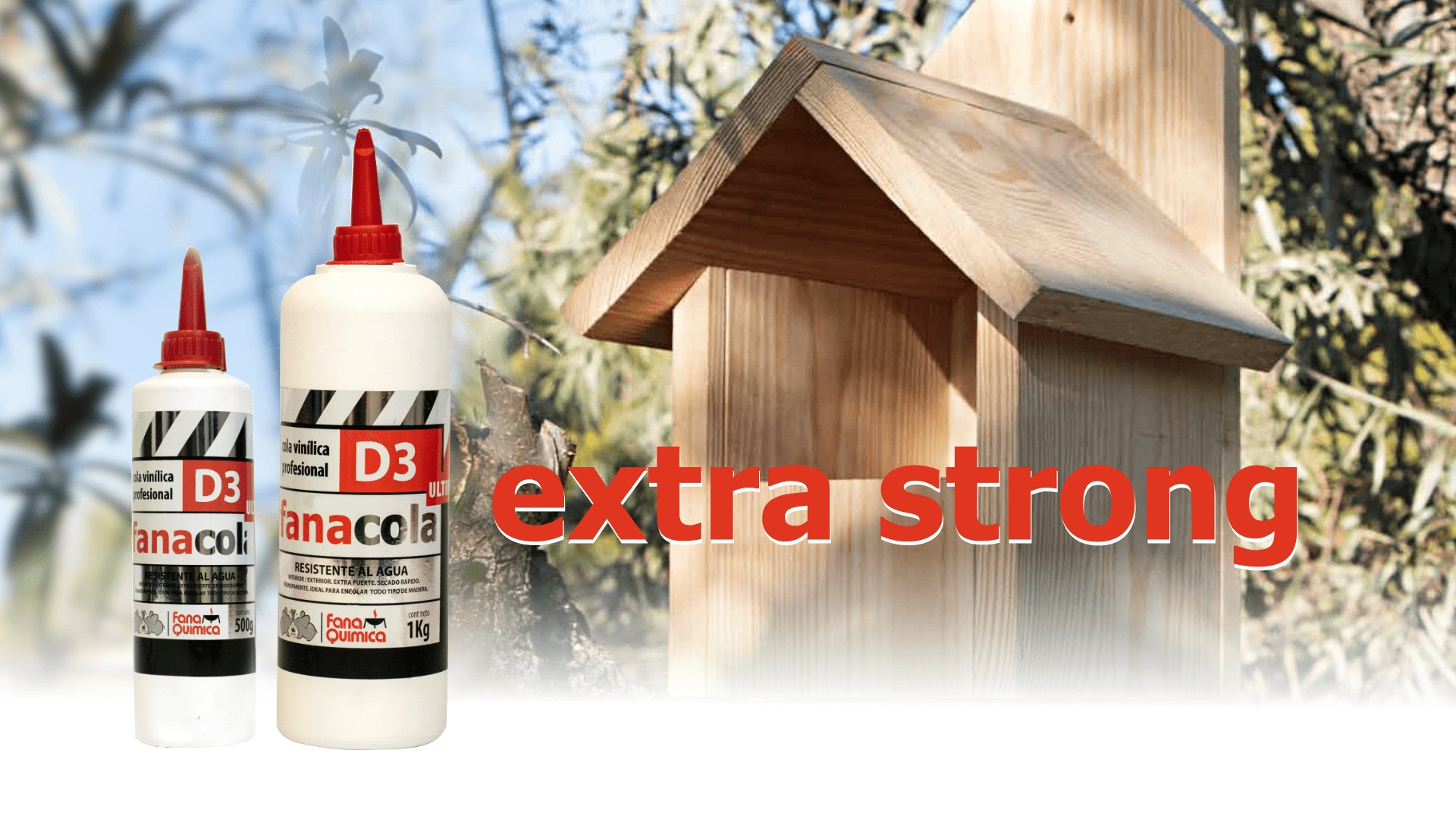 Transparent once dry.
Application areas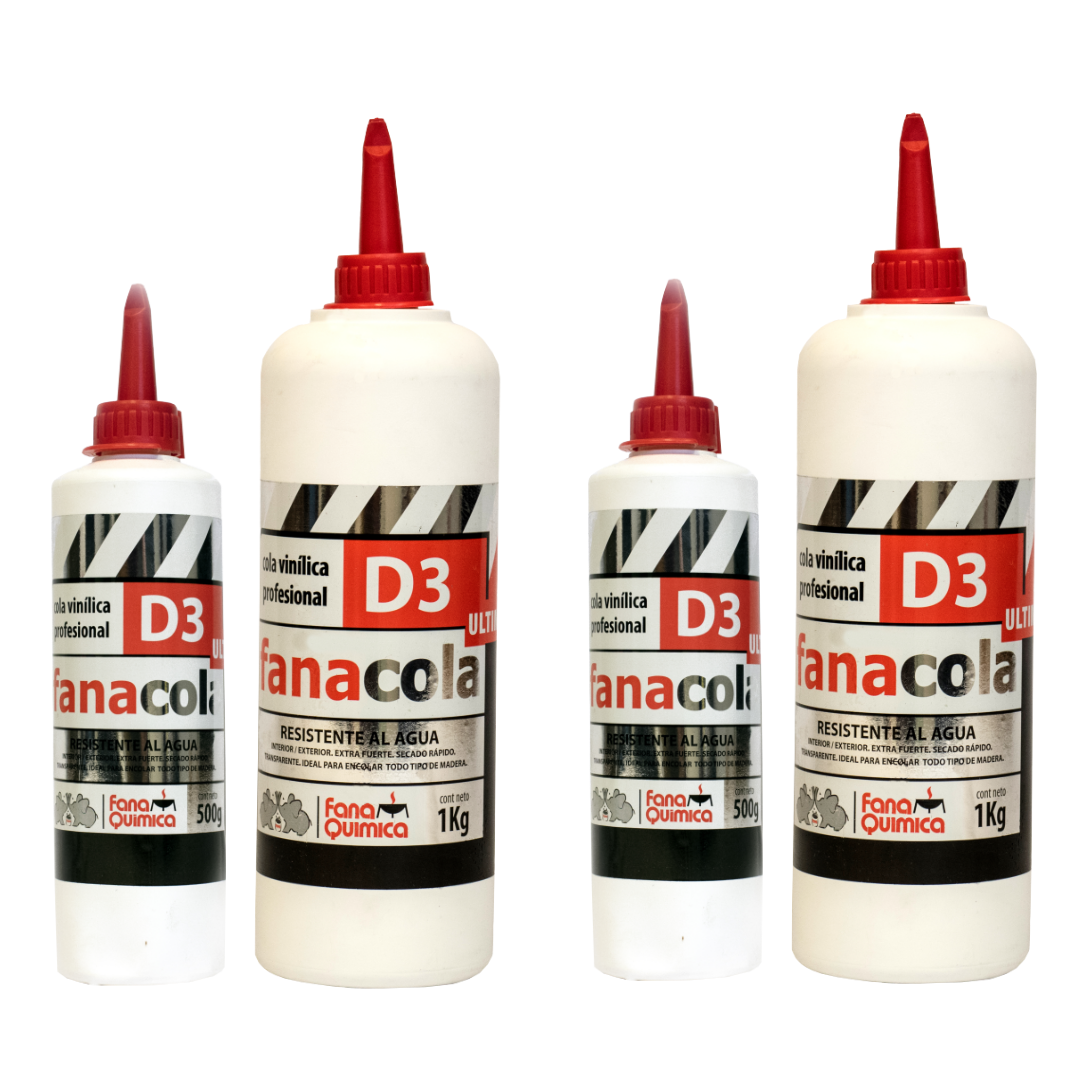 Fanacola D3 ULTIMATE, is a vinyl adhesive specially formulated for the wood industry. It is ideal for outdoor and indoor furniture use as it is resistant to water and moisture. Glues wood veneers, paper, cardboard, solid wood, plywood, in joints with edges or tongue and groove. You can find it in lumbeyards, carpentries, hardware stores and construction shops in the country.